This is red-haired, multi-talented treasure Emma Stone.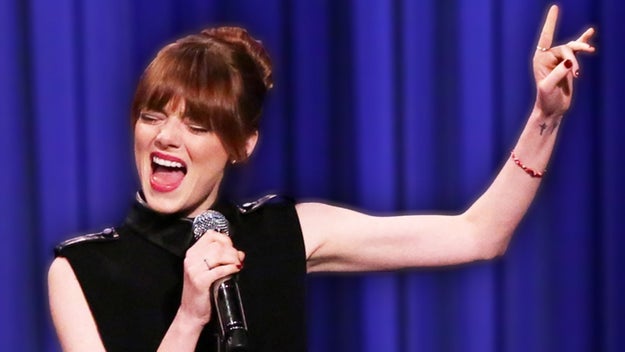 NBC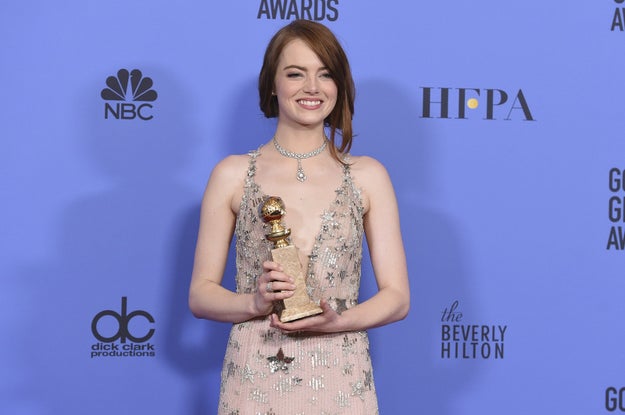 Jordan Strauss / AP
But possibly more important than her award was this moment, when she awkwardly — and iconically — hugged/air-kissed La La Land's director Damien Chazelle.
NBC
Damien's face said it all.
NBC
When Emma Stone was on Jimmy Kimmel Live Monday night, he played the clip back for her. Her reaction was amazing.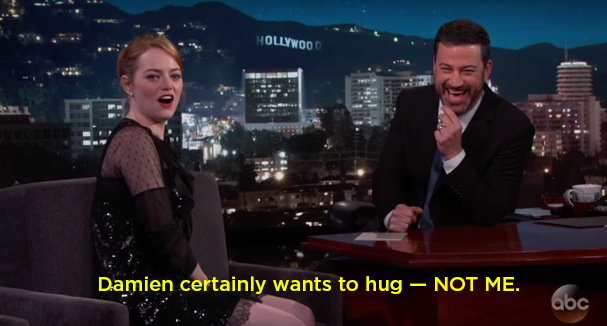 Kimmel joked, "You gotta choreograph that stuff. For such a highly choreographed film, it's kind of ridiculous," to which Emma responded:
ABC
Same, Emma. Same.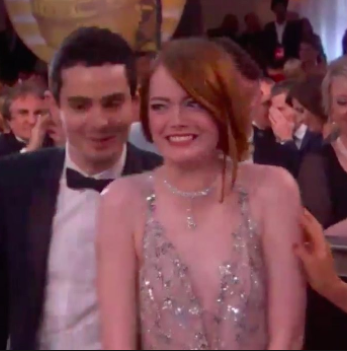 NBC
Comments
comments